[Video] Capo The Kid – Been Hot feat. Hot Boy Turk @1capothekid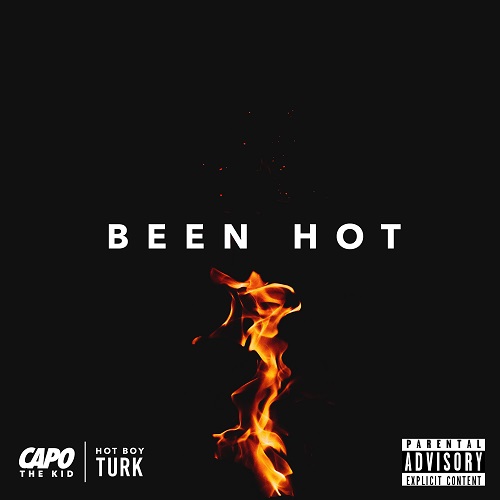 Written By Star Dillard
Songwriter and recording artist, Capo The Kid, is back on his grind with a blazing new single, "Been Hot,"
which is available now on all digital platforms! The single was produced in collaboration with GFACTOR
Ventures and features one of the original Cash Money Records Hot Boys- Turk. Some may remember
Capo The Kid from his infectious YouTube freestyles and Dj Drama's remix of his hit single "By Any
Means." He's recently been in the studio perfecting his craft as a lyricist and is extremely focused with a
shrewd entrepreneurial power team behind him. GFACTOR FILMS music video division (GFACTOR-X)
directed and produced a phenomenal visual for "Been Hot." The music video launched today in Las
Vegas, right before the Manny Pacquiao VA Adrien Broner world welterweight championship fight at
MGM Grand. Stay tuned, big things are on deck for CAPO THE KID!
Watch on YouTube
https://youtu.be/bLNpwt1LlKs
Purchase / Stream single
http://smarturl.it/altck9
Stay Connected
Instagram: https://www.instagram.com/1capothekid/
Twitter: https://twitter.com/1capothekid
For Booking: Scooby Hardee 305-923-5636/ Scooby@gfactorfilms.com
Originally posted on 01/20/2019 @ 11:01 am
(Video) Don Q "Everlasting" @DonQhbtl
New Video from the Bronx God Don Q "Everlasting" Check it out!
Originally posted on 01/18/2019 @ 9:51 am